Welcome to the Party Capital in the winter, Direct from across Spain to Andorra.
All inclusive VIP Ski Party Packages for 1 week available from March 2015
WE ARE ACTIVELY LOOKING FOR SPONSORS FOR THIS EXCLUSIVE PROJECT PLEASE CONTACT US NOW... AND BE APART OF THIS WORLD FIRST.
Come and join us on this world exclusive, and be apart of the Team that creates something very special.
One of our VIP Party weeks Specifically designed for Corporate companies,
Music brands, Sponsors etc. also anyone else who wants to Party at High altitude!!!
and at the same time to learn or improve their skiing/snowboarding skills, enjoy the delights
of winter in the mountains of the Pyrenees, Andorra.
Direct from across Spain.
Receive amazing exposure, Create a competition, Reward your managers,
Stimulate product sales, Product Launches from the facility,
Available all winter 2015, Create your exclusive event.?
Or be apart of the bigger picture.
We are here to discuss your goals and help you make them happen.
Places are limited and are based on a first-come-first-served basis so contact us as soon as possible to make sure you don't miss out on what promises to be a World Exclusive at High Altitude in the mountains of the Pyrenees and an experience you and your clients/customers and friends will find hard to forget.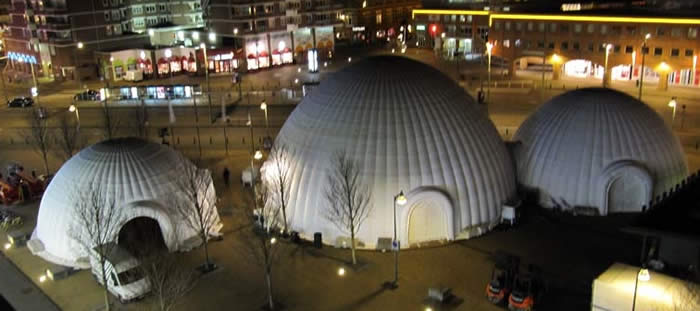 Also available or Hire: An example of the Ice Nightclub base units that will be used as the main arenas
that will be positioned at the top of the Pyrenees.?
The exclusive Nightclub VIP Igloos - (3 arenas as the Nightclub base structures surrounded by 3 Ice terraces complemented by the very best ice sculptures in Europe to design a breath taking experience, incorporating the State of the art Sound and Light experience throughout.
If you would like to take advantage of the sponsorship opportunities available.
Contact, For More Information.
Michael Gill
Inspirator & Creator
Tel. 0034 902 10 87 85
Mob. 0034 629 079 069
Skype: mikegill100
Inflatable Websites
www.InnovationsXtreme.com
www.InflatableFestivals.com
www.InflatableArches.com
www.InflatableMarquees.com
www.InflatableNightclub.com
www.InflatablePub.com
www.SkiSimulator.co.uk

Promotions
www.PartyonthePiste.com
www.PartyonthePitch.com
'We are a Specialist management team that is managing
The Most Exclusive Highest Altitude Ice Nightclub in the Pyrenees'
We are in the early stages of the Project and our open to further talks, Contact us now...
Associated Partners